On June 22 in the evening on Wenceslas Square in the center of Prague there was a demonstration of solidarity with Julian Boyarshinov and Viktor Filinkov, who were sentenced on that day in St. Petersburg for the so-called "Network case". More than 60 people with different political views gathered on the square.
Speakers in Czech, Russian and English spoke about the growing wave of state repression in Russia, called for the continuing struggle for the release of Julian and Viktor, and for the prosecution of real terrorists – those who torture people using their position in the FSB.
On the day of the trial decision on Viktor Filinkov and Yulian Boyarshinov cases. A rally was held at the Russian embassy in Berlin. The activist read out the last words of the accused in the megaphone.
The same day the action took place in front of the Russian Embassy in Helsinki (Finland).
Video here.
Solidarity banner in Atlanta (USA).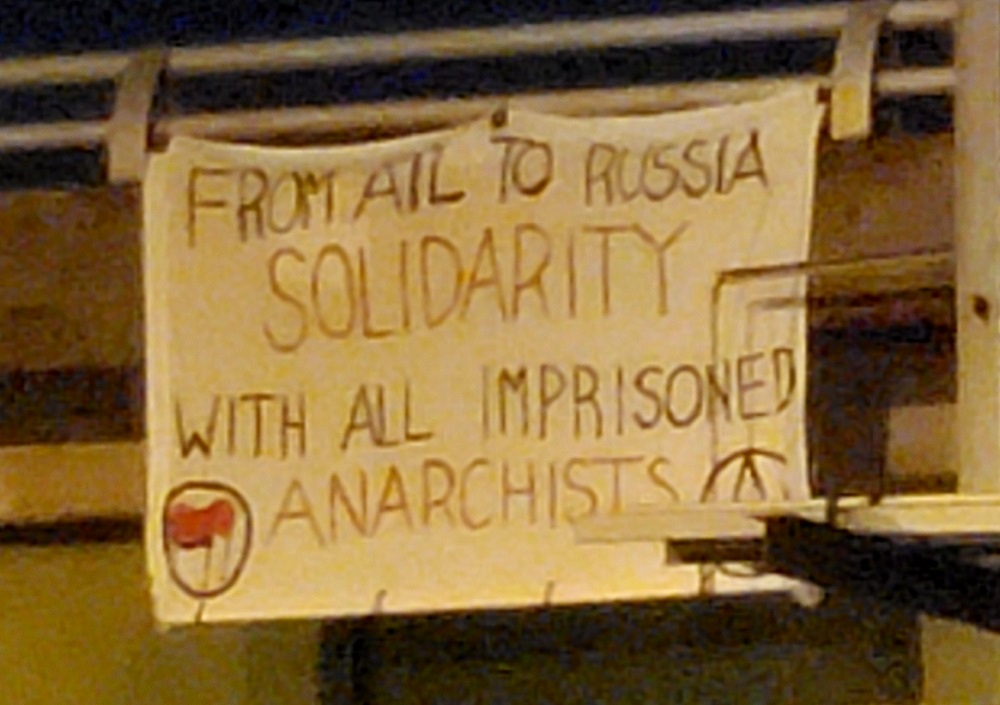 This post is also available in: Русский (Russian)